About Us - Since 1986, California Disc Jockey Productions (CA-DJ) Bay Area has performed at hundreds of events in northern California. We have supplied entertainment for family gatherings, weddings, schools and corporate parties, and we have the ability to entertain guests of varied ages. We watch the crowd and see how they're responding to our music selection, our sound levels and what we say on the microphone. We are happy to act as "masters of ceremonies" and make any needed announcements or changes in atmosphere and tone.
We cater for all of northern California including the Bay Area, North Bay, East Bay, South Bay, Marin County, Napa Valley, Sonoma Valley, Napa county, Sonoma County, Santa Rosa, Sebastapol, Healdsburg, Windsor, Ukiah, Lake County, Lake Tahoe, Rohnert Park, San Rafael, Petaluma, Marin, Novato, San Anselmo, Fairfax, Corte Madera, Larkspur, Mill Valley, Sausalito, Sonoma, Vallejo, Vacaville, Napa, Fairfield, Calistoga, St. Helena, Rutherford, Yountville, San Jose, Fremont, SF, Oakland, Livermore, Mendocino, Coast Stinson, Beach, Silicon Valley, Santa Cruz, Los Gatos, Sacramento, San Francisco, South San Francisco, Sunnyvale, Curpertino, Shasta, Willits, Hopland, Boonville, Fort Bragg, Calistoga, St Helena, Humboldt, Eureka, Burlingame, Airport, Berkley, San Mateo, Walnut Creek, Stockton, Redding, Richmond, Roseville, San Bruno, San Carlos, San Leandro, SanRamon, Suisun, Tahoe, Woodside, Yreka, Alameda, Albany, Antioch, Atherton, Belvedere, Campbell, Carmichael, Castro Valley, Culver city, Dublin, Emeryville, Folsom, Forestville, Fortuna, Grass Valley, Marysville, Chico, Salinas, Monterey, Pacifica, California State.
THE BEST MUSIC... THOUSANDS OF MUSIC TITLES
SO WE CAN MAKE YOUR EVENT SPECIAL
GREAT DIGITAL SOUND SYSTEMS

QSC Self Powered Speakers
2 Microphones - Wireless




2 Sony cd players
i 2 mini disc players
Professional gemini mixer

Serato
Cerwin vega 18" subs
Two Sets of Pro Speakers so
sound levels can be "Zoned"
Why Should I use CA DJ?
Personal attention puts Californiadiscjockey above the rest.Californiadiscjockey believe that a personalised service is paramount for your function to be, not only a Night to Remember but YOUR Night to Remember.
Let no one offer you a Standard Dj Package, at californiadiscjockey there are no such things..
Californiadiscjockey will guarantee that your personal and specific wishes are catered for, and the event is custom to your own unique and individual requirements.We endeavour to make your Event as memorable in 10 years time as it was the next morning.
Upon booking you will be contacted within a few days to arrange a meeting in the privacy of your own home to discuss all your needs. If a meeting is not convenient alternative arrangements can be made to suit you.
Relax and let Californiadiscjockey make Your Unique Event, Enjoyable, Successful and Memorable.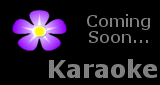 Disclaimer: All material found on this site is of private use and is at sole discretion of californiadiscjockey.com .Material found on this site may not be used or copied in any way for any use without express written consentof www.californiadiscjockey.com therefore if you want to copy move on .All rights reserved 2016. Ca DJ - Bay Area Music California DJ We have no affliliation with other sites named CONTACT US